I was getting ready in the hair and make-up room when I glanced over to teen set we have and there it was, the most disgusting floral arrangement ever! I won't mention names but there are 2 people that should have noticed it and disposed of the nightmarish sludge.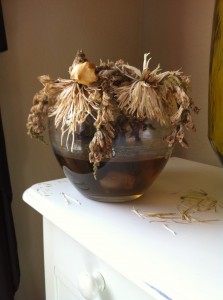 Once that was discovered and I was ready to shoot I decided to do some Myspace style photos. Wow my eyes look dark. I look kinda mean. I guess I felt mean after finding that floral fuck 🙂
I was then honored with shooting with the simply gorgeous Jewels Jade. This was taken during the scene. She is standing in front of the window looking fantastic in silhouette.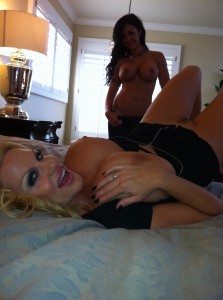 After the scene she was off to take a shower but I couldn't let her get away from me…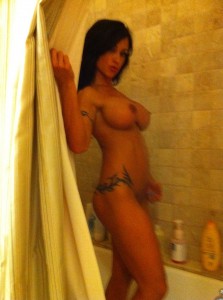 That was my Saturday. It was good.