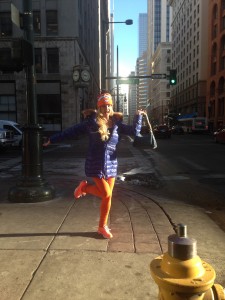 It was time for our annual trip to a new city to watch a football game for Ryan's birthday and this year we picked Denver. We both wanted to see Peyton play before he retires so we booked our flight and hotel and off we went! We left on Wednesday and we were there for the Thursday night game against the Chargers. We thought for sure the Broncos were going to win. We had on our blue and orange gear rooting for the home team from the end zone where we were sitting even though we are from Cali and the Chargers SHOULD be considered our home team, but whatever, the fun is going to a new city and being a part of all the excitement. We were sitting so close I thought I could reach out and grab Peyton Manning's saggy ass! Even though we lost, the game was awesome and the city was great and I enjoyed getting away from all my troubles here at home. We flew back last night and now I am trying to catch up on work and for Christmas planning and shopping which I regret to say I've done very little for so far. Thank god for the Internet and shipping guaranteed by Christmas.
This is a sample of my newest update, "In From The Cold". It was cold, alright. The hat and the boots weren't doing much, it got much nicer when I was able to take off my clothes and hang out in front of the fireplace.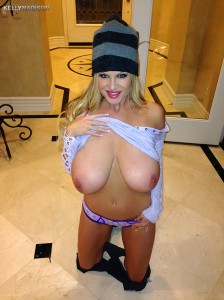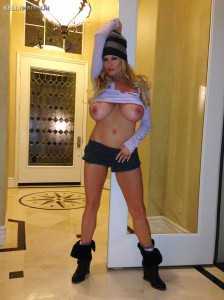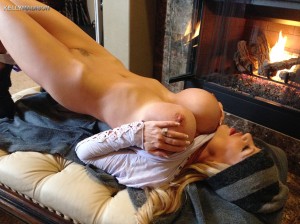 I feel I have already gotten everything that I want for Christmas. I just got to travel and stay in a beautiful hotel, my husband and doggies are healthy, I love what I do for a living, we received a total of 37 nominations from AVN and Xbiz, I have fantastic employees, great new partners for some new sites coming up, and the biggest news ever – my sister's large tumor in her left lung has shrunk from 8cm to 4cm in just a matter of weeks – Gooooo Chemo! So Santa, don't bother stopping by my house, I'm good.