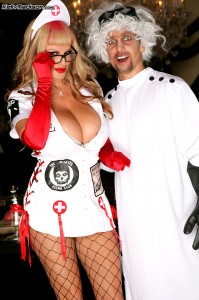 Hello Everyone, reporting in live from Las Vegas where I have transformed into my alter ego, Nurse Kelly for reals this time. Usually this time of year I am dressing up as Nurse Kelly and having my way with the good Dr. but alas I am my sister's nurse instead. She went in for removal of her uterine cancer last Wednesday and I have been by her side ever since. I will be staying with her until this coming Monday. Her surgery went well but her recovery was slow at first but now she is walking and doing great. We find out today what her chemo schedule will look like. Fingers crossed it won't be too severe and she should be on her way to a happy healthy life!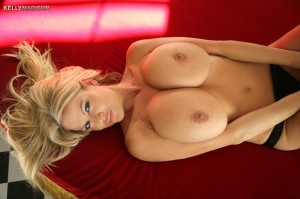 I am happy to say I updated my site last week with a "Breast Appreciation" episode. Number 8 went up last Friday and to my surprise, it was almost 3 years since my last one! I would have bet you a million bucks I did some last year but no, it has been way too long. I am definitely bringing back those kind of shoots for 2014 which is just around the corner. Really, where the hell has this year gone? 2013 only has a few months left to it. How can that be? It was just 4th of July last week, I swear. Above is a sample of the "Appreciciation #8" video/photo shoot and below is a photo from "Miami Bitch" the week prior. Both are slow and sensual breast accentuating videos involving lotion and toys and slow motion action. These were made for my breast lovers out there. It can't be all about the cock worship ALL the time…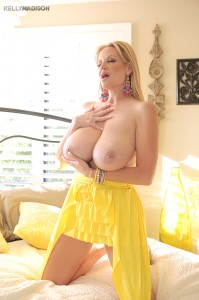 I have been so wonderfully blessed by this industry lately. I got to present at the Sex Awards as I mentioned in my prior postings and I was blessed that I along with my company had several nominations. I really enjoyed myself that night. I was able to see the girls in the industry that I just adore like Bonnie Rotten and Alexis Texas and Allison Moore who I presented with and Sandee Westgate and her sexy man Jared. I was with my "crew" that night and Brandi Love was my hot date and it was a long needed wonderful girls night out. I started off in a long Halston navy dress for the presenting and then afterwards I changed into a little gold dress and thank god I did because everyone was stepping on my long dress and I just couldn't take it any longer. Plus it was more fun to move around in and get nasty.
We stayed at the Roosevelt and stayed up way past our bedtimes that evening, poor Brandi never did get any sleep and she was out the door by 4:00AM and on a plane for Florida to attend the Nightmoves show. Surprisingly, I won for "Best Boobs" at that Nightmoves awards show, I should have gotten on the plane with Brandi to accept it in person. Next time! Thank you to AVN and X3sixty for allowing me to be a part of the Sex Awards and thank you so much Nightmoves and all that voted for me granting me my big win. Woo hoo!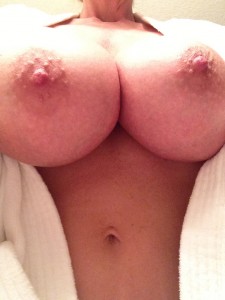 Photo I sent to Ryan the other night from inside my sister's bathroom.
I like sexting my husband.