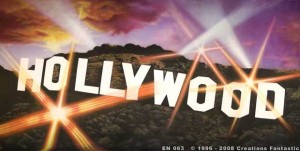 My my my things have been busy around here. I never got a chance to post about the AVN article I was in. I was in the Sept. AVN Cover Story where I was named as an Adult Biz 'Game Changer'! It was truly an honor to be mentioned at one of the top 30 female game changers in our industry. Check out the article here: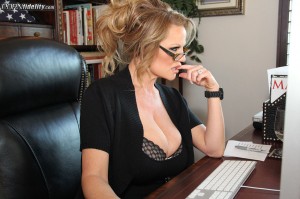 Also, I am going up to Hollywood tonight for rehearsal for the Sex Awards. Tomorrow night is the big show that will be televised on Showtime sometime in January. Our work from this year is getting recognized with nominations the 2013 Sex Awards. Here again is the list of noms:
Pornstar of the Year: Kelly Madison
Hottest Sex Scene: Get My Belt, Chanel Preston & Ryan Madison
Hottest Adult Stud: Ryan Madison
Adult Movie of the Year: Get My Belt
Favorite Adult Website: Pornfidelity.com
Porn's Best Body: Kelly Madison
Favorite Porn Star Website: KellyMadison.com
Favorite Director: Ryan Madison
Porn's Perfect Screen Couple: Kelly Madison & Ryan Madison
Hey, as I've said before, I don't expect any wins but the nominations are so super cool and I am so excited to be a presenter. Yeah!
Even more news, last week we released the DVD for Madison's Mad Mad Circus, which is the results of us putting everything we had into a giant 500th scene for the Pornfidelity site and creating enough material in the 3 part episode along with bonus content from kellymadison.com to make a complete DVD. Circus stars of course me and Ryan along with Annika Albright, Christie Mack, Jacky Joy, Kendra Lust, Brooklyn Chase and Romi Rain. Check out the trailer on our 500th episode grand finale here: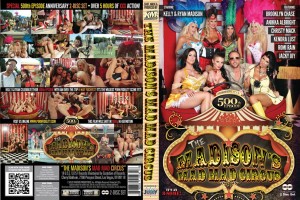 What a year 2013 has turned out to be so far. I actually can't believe we are in the month of October already. "Get My Belt" has had unbelievable critical acclaim, we produced and survived our 500th scene for pornfidelity.com, the Sex Awards nominations and the chance to be presenter on the show, the successful DVD sales this year and we are coming up on our 100th Teenfidelity.com scene as well as the milestone 1000th scene for KellyMadison.com. Sometimes I have to stop and catch my breath these days. Thank you to all of you for making this year so special and for being so supportive with your joins, DVD purchases, online votes and your great comments and suggestions in order to make Kelly Madison Media the best we can make it!