Yeah, one holiday down, 2 to go. Hope you had a fabulous turkey day for those of you in the U.S. I had a great day, thank you, I thought I was going to be home alone with the doggies but at the last minute I changed my mind. My boy Trey was doing awesome so I loaded up all 3 dogs and joined Ryan in attending his family's festivities. I am so glad I went. Trey even went for a walk around the entire park after dinner.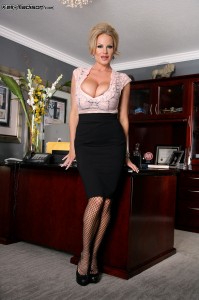 I hope you enjoy my latest update on kellymadison.com of the business woman gone bad. I was inspired by a recent trip to Beverly Hills. I was at Neiman Marcus while in between my two appointments there in town and had a drink with my hairdresser / stylist Carissa. There is a restaurant and bar on the 3rd floor that has the best martinis. There was a hot guy there and he was looking over at us. We kinda flirted back but I had to leave but I kept wondering about that hot guy. What if I got his number? Would I call him? Would he call me? Would I ever have an affair? Probably not ever but it was fun fantasizing that I was talking to him on the phone in my video. Got me pretty wet!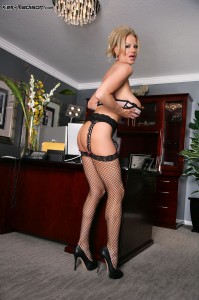 I just got home from a very exhausting day and I'm ready for a nap. Today we are shooting a crazy blood filled Xmas shoot for pornfidelity.com that turned into quite the production. I set up a large tent and hung lights, made signs, put up garland and installed bales of hay and bought 6 Christmas trees and hauled them around in my truck, created a christmas tree lot in the back of our production house, ordered special FX blood from Hollywood, repaired a chainsaw and basically worked my butt of the last few days setting up for this shoot. I had the help of Carissa and Cathy and the boys and we pulled it off. I can't wait for you to see it. It goes up on the 21st of December.
I spent yesterday shooting of course. I was really in a bad mood for quite a while, though because things didn't go my way, let's just put it that way. I was totally rained out yesterday and I originally wanted to shoot my Kellymadison.com update in my brand new tree lot set that took me days to put together but the weather just wasn't cooperating. Oh well, I had a splendid time shooting a Cougar Christmas in the warmth of my very own bedroom with the fireplace lit. Mmm, a nice big glass of red wine too!