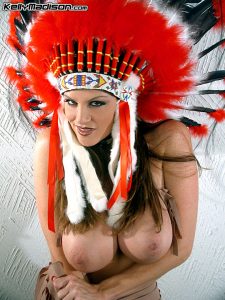 It is about giving thanks and what better way to show your appreciation to this nation than to give thanks to the protestors at Standing Rock. They are the Standing Rock Sioux that have been protesting against the construction of the controversial Dakota Pipeline. Thousands of these Native Americans have been fighting a difficult battle trying to save that area from a huge ecological risk. These are peaceful protestors simply trying to protect what is rightfully theirs. Not only will this Pipeline destroy sacred grounds but poses a threat to their ground water.
Our Anglo American ancestors would not have made it alive without the help of Native Americans. We wouldn't be sitting around our tables enjoying a Turkey feast celebrating Thanksgiving without their assistance in crop production and survival skills.
So I say stand with those that support #NoDAPL and learn more about this issue. Give to the Oceti Sakowin Camp the best you can. In a time when there is so much political turmoil, maybe today you can find a way to believe in the rights of the Americans who do not have a voice at all.
Bless you all and have a beautiful Thanksgiving Holiday. I am always thankful and humbled by your love and support.