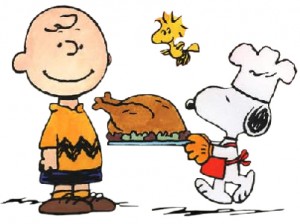 I know it may seem odd that I am so happy and hopeful and full of gratitude at the same time I am going through the pain of acknowledging that I am losing my sister Cheryl but I truly am. I am so grateful for the all the kind and caring people and the compassion I have learned through this whole experience. My sister is a joyful and fun person and she loves to laugh, even when I can barely understand what she is saying sitting beside her hospital bed she brings a smile to my face. She cracks jokes, makes fun of the nurses, and I am going to miss that the most. 3 days ago she seemed to just be going downhill and then we found out she has a blood clot in her leg so I prepared a meeting with a hospice facility yesterday. But then when I saw my sister upon my arrival to Vegas yesterday afternoon she was speaking clearly, holding a conversation, participating in her occupational therapy, doing her respiratory therapy and I think "showing off" for me. Now hospice is on hold and I want to figure out the best care possible and the right treatment and environment that is best for her in this precarious time. She cried a few tears when I told her it was Thanksgiving the next day and she wasn't well enough for me to transport her home as I had originally planned and it broke my heart to see her disappointment but Ryan is flying in today, my niece drove in late last night from San Diego and we all taking turns spending the day with her. My eldest sister Judi is having Thanksgiving at her house so we are taking food to Cheryl and I might even sneak in some wine. Hey, it's a holiday.
So sorry to be a Debbie Downer on this beautiful holiday but I am really OK. I feel centered and I know what I am supposed to be doing and I am learning more how to be the person I have always aspired to be. I am thankful for all the members of my sites who continue to show loyalty and respect even in a world of stolen free porn, I am thankful for all the kind individuals in this industry, and to my friends, employees, and family who have all helped me out this year and enabled me to be there so much for my sister. Thank you from the bottom of my heart!
I'm off to the hospital and then the airport and then to my sister Judi's house and then back to the hospital. May your travels today wherever you spend your holiday be safe and remember to tell everyone you love today how you feel. You never know how long you are going to have them in your life.