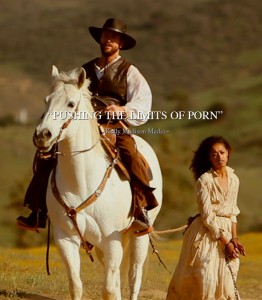 I am so happy about the reviews we've been getting on the Get My Belt DVD. This is just a sampling of what is being written about it:
'Get My Belt' Has Critics Overwhelmed With Its Power
'Best Film of the Year'; 'Hard to Stop Watching'; 'Exceptional'; 'Nothing Can Compare'
"In these very hardcore, very strong vignette scenes, Kelly and Ryan Madison push the boundaries and senses of each woman here. It's shot and edited very well and the vision of each piece is carried out exceptionally."
So begins the AVN Editor's Choice review of Get My Belt written by Heather Namikoshi, one of many accolades rolling in for the Madison masterpiece, which released earlier this summer. For those who haven't yet seen the release, we offer a review of the reviews, which no doubt will turn into several awards nominations in the coming months.
Speaking of awards, Get My Belt is nominated for Adult Movie of the Year and the pairing of Chanel Preston and Ryan Madison is nominated for Hottest Sex Scene in the 2013 Sex Awards, which are decided by fan votes. Voting ends August 25 at 11:59 pm PST. To vote go to THE SEX AWARDS
"I have been reviewing adult films for twenty years and I have to say that I have never come across something like this two-disc release," writes Art Koch, National Features & DVD Editor at NightMoves Magazine and All Adult Network. "It is a film that will not be everyone's cup of tea, but on the other hand it will raise the curiosity level higher than ever. It is a film that is hard, brutal, and rough and goes into the far reaches of your sexual senses. It is a film that pushes the boundaries further than I can recall in every scene."
"While each of the four females in this very raw, no holds barred film, have displayed their sexual boundaries in other films, nothing can, or will, ever compare to this," Koch continues. "Despite the subject matter of dominance, submission and more, this could well be the best film of the year."
Gram Ponante wrote up Get My Belt for Fleshbot in his usual thoughtful manner, saying the movie "is impressive not only for its hard sex, committed performances, and cinematography, but also for its choices – Madison sticks with his character through four divergent scenes and does a few things that aren't standard porn-dude fare. And the women take a real beating but their power is even greater."
Get My Belt, he says, is "a movie that is arty without being distractingly so," and "follows Madison as a sort of hooting and bearded, violent and vulnerable lunatic."
A man who has seen it all, Roger T. Pipe at RogReviews, said, "it is really hard to stop watching this movie."
"It is at once stunning and ragged around the edges," Pipe writes. "There are some amazing shots captured without feeling too planned out. It really is unlike anything I would have expected and I really found it visually engaging."
Weighing in at AINews is BDSM expert Rich Moreland, who says the closing scene with Skin Diamond "is sensational! Its bondage and cinematography is the best of the shoots. For BDSMers, this narrative alone is worth purchasing the DVD."
Get My Belt from Pornfidelity isn't just the most controversial adult movie of 2013, it is very likely the most artful, interesting, original and powerful title that will be released this year. Go to http://getmybelt.com for more information.
Read the AVN review at www.avn.com/movies/123694.html. The All Adult Network review is at http://alladultnetwork.tv/main/2013/05/31/art-of-adult-the-friday-five-star-feature-get-my-belt-kelly-madison-productionsporn-fidelity/. Gram Ponante's Fleshbot write-up is at http://straight.fleshbot.com/5970232/get-my-belt-its-ok-to-cry. Roger T. Pipe's review is at www.rogreviews.com/34508/get-my-belt/. Rich Moreland's AINews review is at www.ainews.com/story/23431/.
As far as the earlier reference to a suitcase, well, I need to get the heck out of Dodge! If I sit here at my computer one more second I am going to scream.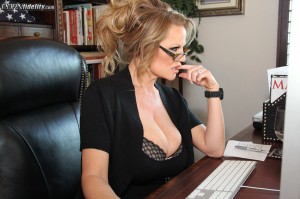 I am out the door today to do some outdoor shooting up in the mountains, that is after a 5 hour drive with 2 stinky dogs in the car, and to celebrate my 46th birthday and sadly to bury my beloved dog's ashes. It is all very bitter sweet as I mentioned in my earlier post.
Mammoth was his favorite place in the world, mine too.