Well well, ladies and gentlemen, there is lots to be told today. Of course my website www.kellymadison.com is updated each and every week and for those that are not members YET, check out my latest Sex-ventures!
First we have the hard working business woman who desperately needs to touch herself in the car while driving home and then proceeds to cum over and over again with the aid of let's call it, a business partner. It assists in the business of "getting off"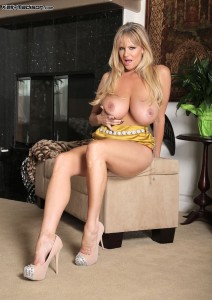 Next we have the beach cruiser episode where things get a bit fast with my top pulled down. Nothing like blatant displays of activity while topless. I even mounted a camera on my dog's head and got his perspective. You've got to see it!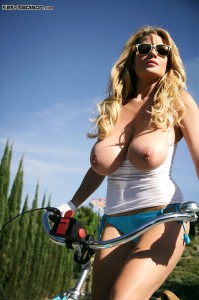 Our next dish we have on the menu you have already gotten a peak at. A Steam Punk Peak that is.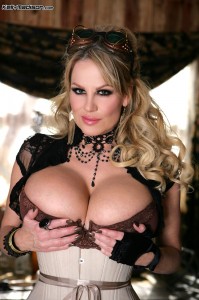 And we go out to the desert for our dessert for the evening. Everything sexy and naughty happens out in the middle of the desert in the middle of the night and that night was noooo exception. Really hot sex!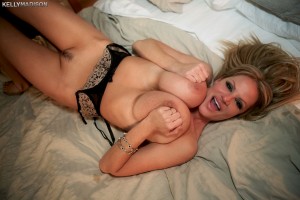 We then round out our updates with an oldie but a goodie. This was a re-mix re-mastered old shool episode entitled "Kelly Craves Cock" originally filmed back in 2003. Same is true now as it was back then, still craving it!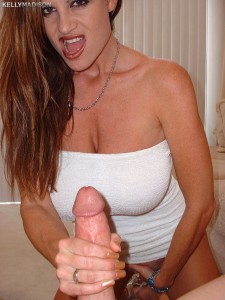 Now the lizard reference in my title above doesn't refer to an update, but rather an adventure I had yesterday. My husband owns a sports car and we had trouble a while ago with field mice getting in our garage and since he doesn't drive it much, we were worried about mice getting to the electrical. Well, my exterminator put a glue trap under the car. I don't believe in glue traps because I find them inhumane. If you are going to kill a varmint, then do it quickly, don't make the little guy suffer. He must have placed them under the car unbeknownst to me so when my husband drove it out of our garage there was a lizard stuck to it.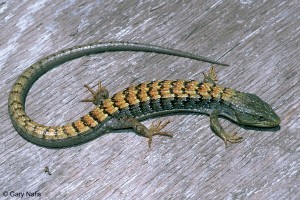 The poor guy seemed pretty miserable. Everything was stuck to it, even his little pointy head. I got out the mineral oil and carefully pried each tiny little finger from the glue. I then washed the oil off his body and set him lose. I hope he is back to living a good little lizard life. But the more likely story is that after all my painstaking work to set him free with all his fingers and toes he probably just ended up as snack for my dog since she hunts lizards all day long. Geez, I can't win!