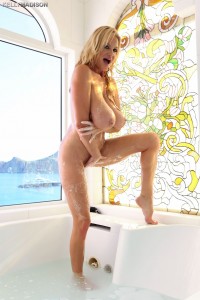 Welcome beautiful springtime! I just walked outside and everything is so green and luscious. The hills behind my home look like Maui. I love this time of year and we have been spring cleaning away. We had some plumbing troubles and now we are fixing everything and painting the walls. Everything is beginning to feel fresh and new which only inspires me to do work more. I love when all is in order. The only down part to this month so far is the anniversary of my sister's passing. I can't believe a year has swept by so quickly. I was pretty depressed last week but decided to turn the day of her passing into a celebration of sorts and we had a big pizza party at the office. I also went down this past weekend and visited my niece who is expecting her 2nd child in April. We sorted through all the baby stuff and did some shopping to get her ready to bring home the little guy. I have to admit I am a bit sore from playing with her son and her husband's two kids. I thought I was in shape but playing with them for 2 days straight really shows me my age – yikes!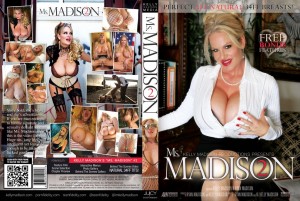 I have a new DVD that was released this month and It is the 2nd of a new line I am calling Ms. Madison.
I also wanted to share some photos of my new updates on my site. I like the nerdy lab professor the best : )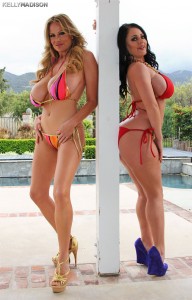 I updated one of my favorite scenes that I did with Sophie Dee in our bikinis. Now there's a whole lotta titty for ya!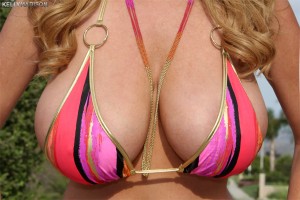 I also worked with Bree Olson a while ago, before all the Charlie Sheen drama. I don't think she is in the business any longer but she sure made an impression on me when I worked with her, so damn cute.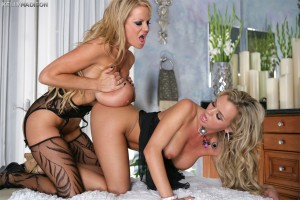 So March and the beginning of Spring are just zinging along and so am I. I'll be checking in after Easter and letting you know what surprises I get from the Easter Bunny. Oh I do hope it is a new Tesla but I'll settle for some See's candy.