Woo hoo, the election is over and no matter what side you are on, you've got to be glad it is over. For women it was a great outcome. For gays and marriage equality it was a win. For the Measure B in LA, it was horrible for the adult industry. It is a measure to force condom use on performer's in the adult industry in Los Angeles County, click here to read more about it if you are unfamiliar. Pretty much everyone in the adult biz has been speaking out against it but it passed and for something that supposedly is meant to "protect us", is actually going to end up hurting us.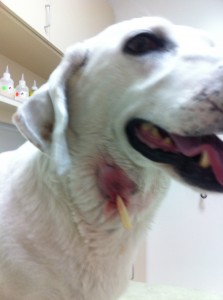 Speaking of hurting, I sadly announce that my little Kaylee got herself into more trouble and must have gotten bit by something which got infected and swelled up like a ping pong ball under her chin and I had to take her on Friday night and didn't get home until midnight. They sent me home with a little white dog with a drainage tube. Totally yucky and it had to have a warm compress 3 times a day to help it drain. OK, I took her last night to take it out and still have to watch her. And I took my dog Trey in on Monday and found out his cancer is back. Good thing I have doggie insurance. Gotta love those dogs..they keep me sane in an insane world.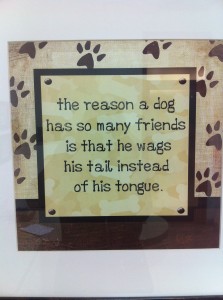 This was hanging up in the vet's office, I think they put that shit up so you feel guilty when they hand you the big fucking bill!
Now on to the good news, my new update goes up tomorrow. Now it was just a spur of the moment shoot, and I got a bit horny and waalaa, we filmed it. Now the big question is, what do you think inspired my horniness. Look at the photo closely. Hmm, liquid libido? You be the judge!