Just found this photo on my iphone from a few weeks ago and this one from yesterday. Here I am posing with girls that we shot with and they all have their clothes on, what's wrong with me?!!!
Here I am with Karina White, cute sexy teen girl who is nice and respectable with her coat on.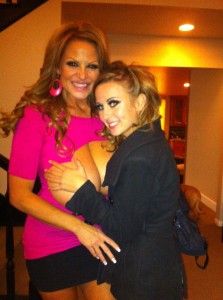 Now here I am with Rachel Love, an all natural large breasted beauty and obviously knows how to wear clothes. What happened to me?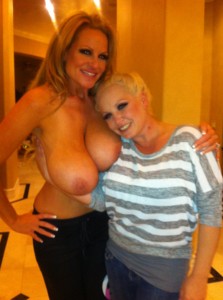 The problem is that I keep selling my bras, panties, lingerie and shirts. Next I'll be selling the pants off my ass! Seriously, I have been selling bra and panty sets from my personal store like crazy. I can't keep these huge sized bras in stock. My drawers are getting empty. 🙂