I'm giving you lots of Christmas Coochie so far this December. I started off the month on kellymadison.com with a Christmas Cougar attack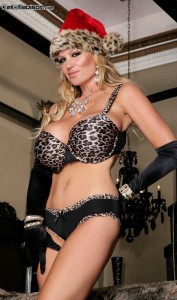 and recently introduced you to a very Kinky Kris Kringle. I must say Santa really has a nice cock. Never know what's hiding under a big belly!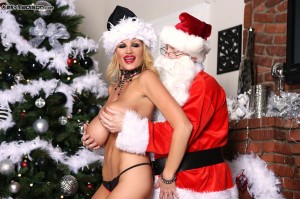 Last week I gave you a Bloody Xmas on pornfidelity.com and more is to come.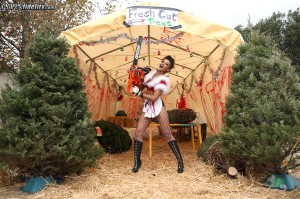 On a sad note, my dog Trey started radiation therapy for his cancer 2 weeks ago and it isn't going well. His radiation burns are severe and spending 5 hours a day driving him back and forth is taking a toll on me, on him and my business and my patience. We are over half-way through and it just gets tougher and tougher. I like to think of him like this as he was last year when we went to the Grand Canyon.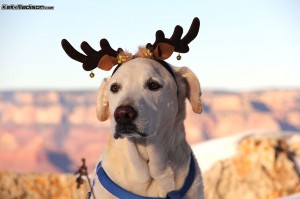 Speaking of last year, Ryan and I attended the Arizona football game for his 35th birthday. Unfortunately with our dog being ill and our schedules being beyond crazy we were unable to attend a pro-football game this year. We usually pick a team and a city and go and visit and root for the home team and Ryan buys the hometeam's quarterback's jersey and we just get a taste of somewhere new. We have been doing this for a few years and really enjoy it. This year my husband turned 36 and no game : (
I'll have to make it up to him next year!
Here he is at the Grand Canyon last year on our road trip on our way down to the Arizona Stadium. I need to take him somewhere really good next year, any ideas? We've been to Minnesota, Dallas, San Diego, Arizona and were planning on taking the dogs and going to San Fransisco this year but had to cancel last minute. I like the idea of New Orleans, that would be fun and I've never been to that city. Or Green Bay so I can freeze my ass off.